City News
Date : 2022-09-05
Source : New Taipei City Government
The New Taipei City Taiwan Pavilion opens on September 4th at the IFA 2022 in Berlin to win contracts and business opportunities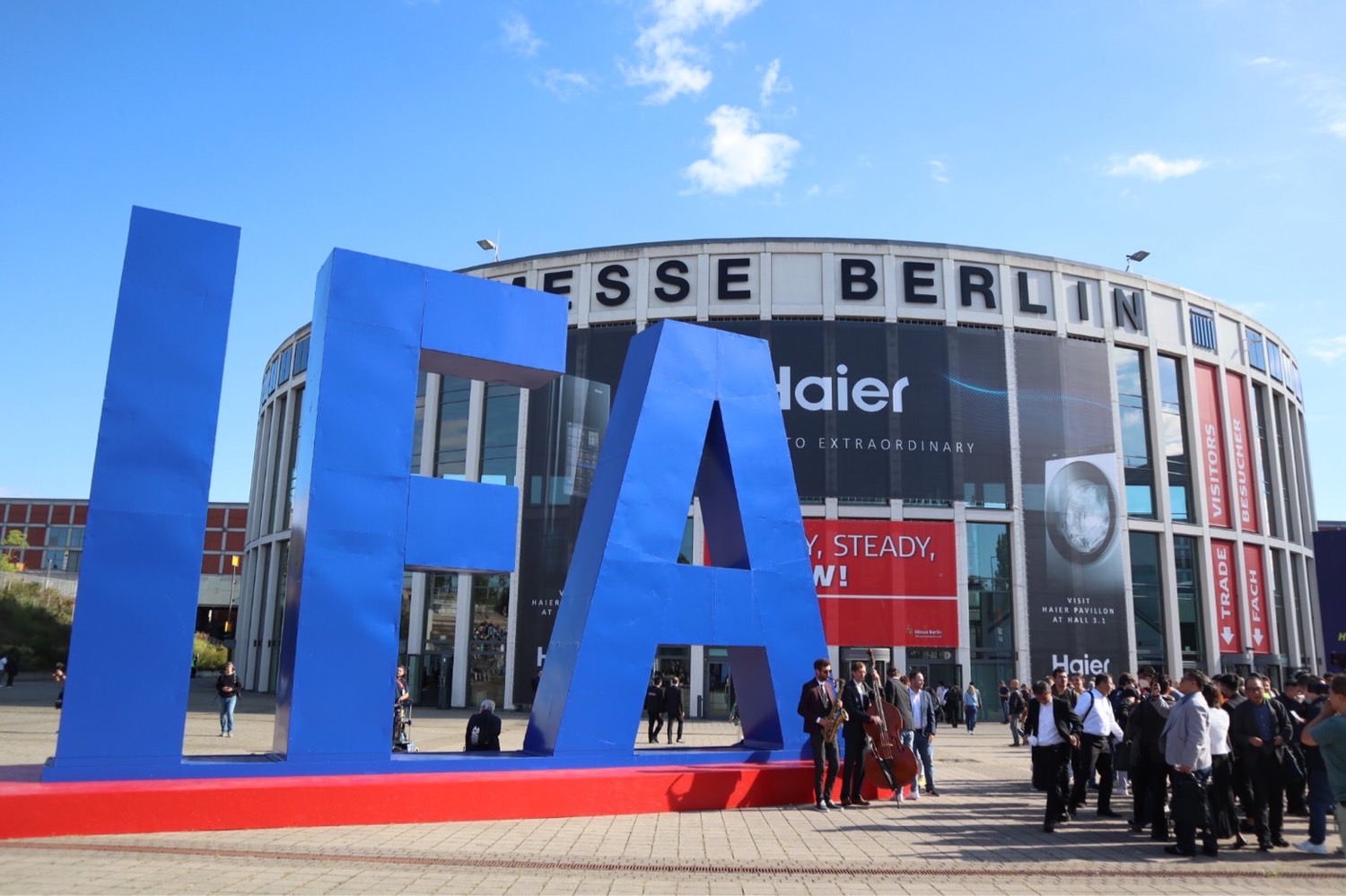 New Taipei City Government promotes international investment and is optimistic about the market potential of European consumer electronics and home appliance technology industries.
In order to present Taiwan's technological image and out of optimism about the potential of the European market for consumer and home appliance technology, the New Taipei City Government has collaborated 12 leading companies in the fields of industrial computers, smart home systems, 3C communication products and wearable technology, including Arbor, Askey Computer, and etc., brought together to win business at the IFA 2022 in Berlin to explore opportunities for international collaboration with European companies, and strengthen the business activities for the post-pandemic era.
Yi Min He, Director of the Economic Development bureau of the New Taipei City Government, said " IFA 2022 in Berlin is the largest industrial and electronics fair in Germany, with products from the areas of AIoT, wearable technology, smart TV, touch control and smart home."
Because of the pandemic, the fair was suspended the previous two times and is taking place again for the first time since the pandemic. The fair is held every two years. A return of the audience in large numbers and great opportunities for the market are expected. The fair is the best platform for New Taipei City companies to gain a foothold in Europe and the reason for sending a delegation from the Economic Development bureau of the New Taipei City Government to the fair.
According to data from the Ministry of Economic Affairs, Germany is Taiwan's largest trading partner in Europe. Both sides have maintained very good trade relations for many years and the advantages for the market cannot be underestimated.
New Taipei City is the largest city in Taiwan by industry, commerce and population. It has a population of more than 4 million and has a variety of labor resources for the high tech industries. 320,000 companies and businesses are based here in many established industrial parks. With the establishment of the "Taiwan New Taipei City Pavilion", we not only want to help companies to establish themselves in the international market, we also want to introduce the industrial and investment environment of New Taipei City to European companies
Taiwan New Taipei City Pavilion Information:
■ Exhibition name: IFA Global Markets 2022, Europe's largest trade fair for consumer electronics
■ Exhibition period: 04.09. - 06.09.2022
■ Hall: Berlin Expo Center City, Hall 9
■ Booth: Booth #350
■ "Taiwan New Taipei City Pavilion" companies and products https://reurl.cc/QbWKp2
For more information, please visit the Economic Development bureau of the New Taipei City Government 's website "New Taipei City Export Marketing Mission" (https://reurl.cc/kE7n6K), or contact Ms. Chiu (email: kay_chiu @thetw.com).